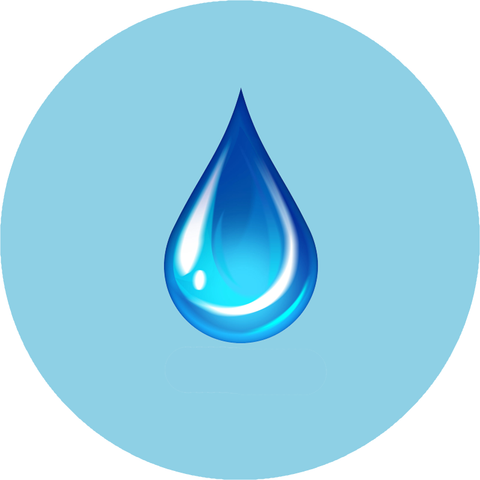 Liquid Damage / Water Recovery Service
Pick this service if your MacBook has come in contact with any form of liquid, and is either not functioning at all, or only has partial functionality. We offer a no fix, no fee service and free assessment and a 12 month warranty; if you decide not to proceed with the repair, we ship this back to you at no charge (exclusions apply for age of MacBook, prior repair attempts, and more. Click here for details).
A common part to fail is the logic board. We repair the original logic board if this is the case, since it is more cost effective compared to replacement, and logic board repairs are carried out for between £100-£200 depending on the model/year and component issue. A lot of companies (Apple included) will only offer a logic board replacement, since it's an easier option; this doesn't mean your logic board is not repairable, they just do not train their technician to deal with more complex repairs.
We use the latest equipment and test parts to diagnose your MacBook and determine what work is needed. We ultrasonic clean your logic board using a Crest cleaner, to ensure that no further component damage is caused (which will happen if cleaning using a brush and isopropyl, how most repair shops clean these). Don't take a chance with general PC or phone repair shops who can sometimes make the issue worse or misdiagnose; we only carry out MacBook repairs and are true MacBook repair specialists. We have well over 1000 positive reviews combined, and you can read these by clicking here.
How This Service Works
Add this service to the cart and proceed with the booking. We'll send a prepaid and insured label, so you can get this to us from any UK Post Office to be checked. Other options for getting this to us are available on this page.
We check your MacBook and confirm repairs required to get you up and running, in up to 5 working days for our Standard Service (if booking for our Express Service, same or following working day of receipt). We offer optional work if required, and can ship the MacBook back at no charge if you decide not to proceed with the repairs (for models 7 years old and newer, click here for details).
If proceeding with repairs, we normally take 2-3 working days to fix this, and then ship it back to you directly via DPD. If a repair needs to take longer, we'll inform you beforehand.
Common Issues
There are too many issues we see with the MacBooks we receive to list, but we have mentioned some of the more common problems we come across below;
Liquid damage
Dead or booting issues
Backlight issues
Damaged or faulty screen
Logic board issues
Running slow
High fan spin
Speakers distorted or not working
Trackpad and/or keyboard faults
Port issues
Touch Bar not working correctly
Not recognising battery or other battery issues
If not mentioned above, it doesn't mean we haven't fixed your issue before! Just contact us if you have any questions about your problem, and we're sure we can help you.
Repair Service Warranty
For any parts we have fitted for this service, we will give you peace of mind and provide a 12 month warranty.
Please note, this warranty is valid on successful completion of a repair, and does not cover physical or liquid damage which has occurred after the initial repair. We can only warranty any work we carry out, we cannot warranty the whole device.
For full details, please visit our Terms & Conditions.