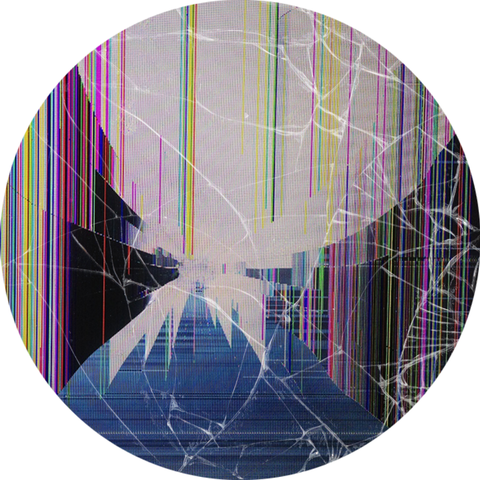 Screen Panel Replacement (Cracked / Lines / Ink Damage) - MacBook Pro Retina 14" A2442 M1 Pro/Max (2021)
PLEASE READ THE BELOW DESCRIPTION CAREFULLY AND IN FULL BEFORE BOOKING, ESPECIALLY THE PROS AND CONS SECTION! THIS SERVICE IS DIFFERENT TO A TYPICAL SCREEN REPLACEMENT OTHER COMPANIES OFFER!
With this repair, we are replacing your MacBook Pro screen panel, reusing your original aluminium lid. This will resolve issues with lines, cracks, ink marks and general damage to the screen. The glass and picture on these models are one fused unit, so any issues with either will be resolved in this service. We will also replace the bottom glass strip underneath the screen during the repair.
If the sides or corners of your aluminium lid are bent or dented in, or the lid is curved out of shape, it is likely we will not be able to reuse your original aluminium lid, and this service is not for you. Please check all sides of the lid when closed, to make sure the gap between the top and bottom halves are equal on all sides. If liquid has leaked inside the screen itself causing watermarks behind the screen, this service won't resolve your issue!
Despite what many companies say, it IS possible to replace just the screen, although it is a more difficult process. We have been replacing the screen panels on all 2012 and onward Retina models since 2015, and although the older models no longer have screens available, this has given us the knowledge and experience to keep doing this with all modern models released. This is the best quality screen replacement option available, with the only better alternative being directly through Apple (a lot more expensive!), since all new screens with the lid sold to 3rd party companies are not actually genuine, with some details about this below.
Pros
Cheaper compared to the best option available, going directly through Apple.

We reuse your hinges. New lid assemblies online use lower quality hinges, which usually become loose after a few months.

We reuse your camera and ambient light sensor. This stores True Tone and calibration data for the brightness and picture of the screen panel, changing the full assembly with a new one loses this data, and the picture/brightness is never the same (unless changing it with a used assembly instead of a new one).

If you have a 2021 or newer model with a notch, screen replacements are currently impossible to carry out unless going through Apple, since this causes a streaked line effect along the top of the screen. If you have one of these models, we transfer ICs across from your old screen panel to the new one, keeping the original serial number for the screen, meaning it will not suffer from this issue.

We reuse your original backlight sheets, meaning the screen will be the original shade of bright white, whereas new assembly replacements often have a yellow or blue tint to them (due to certain backlight sheet layers being left out, or 3rd party ones being used.

We use original new tape, cut in a specific shape to prevent light leakage to the ALS. Often on new assemblies they will not use this, so light floods to the ambient light sensor from the backlight sheets, preventing the keyboard lighting from coming on. This also holds the screen in the same way as it does from factory.

Less waste. The whole aluminium lid can be reused if not bent or dented in, meaning a perfectly good one is not being scrapped along with the broken glass screen.
Cons
We are carrying out this process by hand, instead of using factory machinery, meaning it is possible for a small amount of dust to be caught inside the screen. We try our best to avoid and limit this, and in most cases the average user won't notice this (only visible on white screen if you are looking for dust). The only way to avoid this is fitting a new Apple assembled screen, which you can only get by going directly to Apple (normally costing £500+).

If the aluminium lid is dented in, or curved out of shape, we usually can't replace just the screen panel.

With severe impact to the screen, it's possible the backlight sheets behind the screen have been impacted, causing a white glowing mark to be visible after the screen is fitted. This is very rare (and needs heavy impact to the front or back of the screen to cause this), and we can only tell if it will suffer from this after the screen is removed. If this happens, we will inform you before fitting the screen panel, and can normally try to source new backlight sheets to replace these at an additional charge.

Not as quick to replace as the full assembly; 1.5hrs-3hrs compared to 20 minutes, and a lot more work is involved. This will also not resolve issues where liquid has leaked into the screen itself, where the screen works but has glowing watermarks behind it (although, replacing the backlight sheets is something we can look into, to resolve this, at an additional cost.
We are very experienced with screen replacements for the MacBook Pro 14" M1 Pro/Max A2442 2021 models, so you know you will be getting a quick and high quality repair. If you are unsure of the issue with your MacBook, please book it for our Diagnostic Service, or Contact Us. 
Turnaround Time
Please allow up to 10 working days for this repair. We will post this back using a 24hr courier.
Repair Service Warranty
For any parts we have fitted for this service, we will give you peace of mind and provide a 12 month warranty.
Please note, this warranty is valid on successful completion of a repair, and does not cover physical or liquid damage which has occurred after the initial repair. We can only warranty any work we carry out, we cannot warranty the whole device.
For full details, please visit our Terms & Conditions.