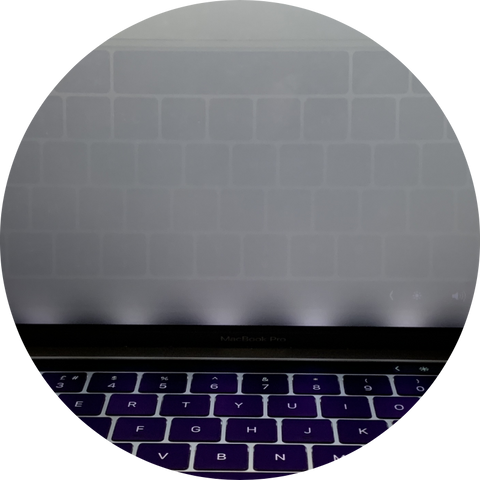 Flexgate Screen Repair - MacBook Pro Retina 13"/15" A1706/A1707/A1708 (2016-2017)
Flexgate issues are an extremely common problem which affects the backlight cable in the screen assembly on the 2016-2017 MacBook Pro 13" and 15" models (A1706, A1707 and A1708), due to Apple making the cable slightly too short, causing it to stretch and fracture when being opened over the years. This issue causes the screen to cut out when opened beyond a certain angle. You will know if your MacBook has this issue if the screen is opened slightly (3cm) and the screen works fine, after turning this off fully and prompting boot. If opened beyond this, the screen will start to cut out in the bottom (as the backlight cable creases/stretches), eventually causing the screen to turn off completely.
Apple covers this issue only on the 2016 13" models within 4 years of purchase, but this problem does affect the 2017 models, along with the 15" models too, which Apple refuses to cover (although the 2017 models use identical screens to the 2016 models).
In this Macbook repair, we will extend your backlight cable by cutting and splicing it together with another backlight cable, to extend the length of the cable. This is a permanent fix for this issue; the problem doesn't reoccur since the cable is not being stretched like the original cable, and has the same connectivity as the original cable to ensure this repair lasts.
We are very experienced in Flexgate repairs, so you know you will be getting a quick and high quality repair. If you are unsure your MacBook has this issue, please book it for our Diagnostic Service, or Contact Us.
Turnaround Time
Please allow up to 7 working days for this repair. We will post this back using a 24hr courier.
Repair Service Warranty
For any parts we have fitted for this service, we will give you peace of mind and provide a 12 month warranty.
Please note, this warranty is valid on successful completion of a repair, and does not cover physical or liquid damage which has occurred after the initial repair. We can only warranty any work we carry out, we cannot warranty the whole device.
For full details, please visit our Terms & Conditions.